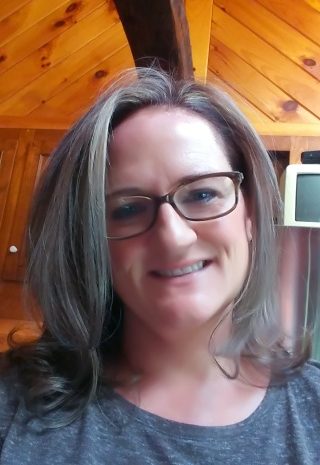 Kim Belliveau, President
President
My mission is to provide a high level of care & expertise for you and your pet ….sacrificing quantity for quality.
As a Certified Veterinary Technician with over 15 years experience in the field,  I decided to venture out, become my own boss, and provide something a little extra for my clients.
I started working in veterinary hospitals in 1986.  I received my Bachelor's degree in Pre-veterinary Medicine from the University of New Hampshire in 1996. My most recent job was as the Hospital Manager at Stratham-Newfields Veterinary Hospital in Newfields, NH. While there, I was responsible for a staff of 10 employees including veterinary nurses, veterinary assistants, and animal care technicians.
I was also an adjunct faculty member for the New Hampshire Community Technical College in Stratham, NH.  During this time I was the instructor for the college's veterinary technician surgical rotation.  Each student was required to complete a 3 day rotation where they were graded on surgical protocols and procedures.
I have been married since 1997, have 2 happy, healthy children, a dog, a crazy cat and a guinea pig.